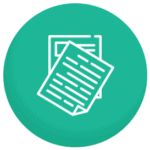 Targeted Digital Content Strategy Definition
Before you start producing content you need a clear content strategy.
Following our structured strategy definition approach, we help you identify your target clients, understand their challenges and pain points, and then develop an effective Content Strategy and campaign plan that delivers results.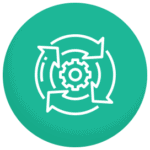 Full Service Digital Marketing Management
We'll support you by translating your brand vision into a tangible marketing strategy and work you to execute it, without the need for internal resource.
We can manage all aspects of the marketing mix, from strategy development and content planning through to channel management and team training.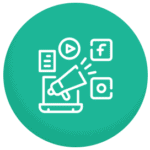 ROI Driven Campaign
Delivery
If you want to run a campaign but don't have the bandwidth to produce and manage the content yourselves then we can do it for you.
Building on your strategic Digital Marketing objectives, we will shape and deliver the content narrative to give you the results you want.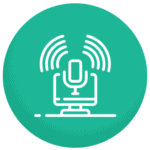 Bespoke Podcast Creation and Launch
With over 40% of Executives listening to Podcasts, running your own Podcast will allow you to stand out, reach your target clients when they're most receptive and increase your brand authority. 
We'll manage the entire process for you to give you a Podcast that delivers for you and your clients.